I have a new website. I have combined children's, teen, and adult video art classes into one platform. All classes are hosted on a new website called Sunny Art Academy.
https://www.sunnyartacademy.com/ This site was designed at the request of Charter School families. After I attended more than one of the homeschool conventions this summer, I took a leap of faith to combine all of my art lessons and classes into one large membership.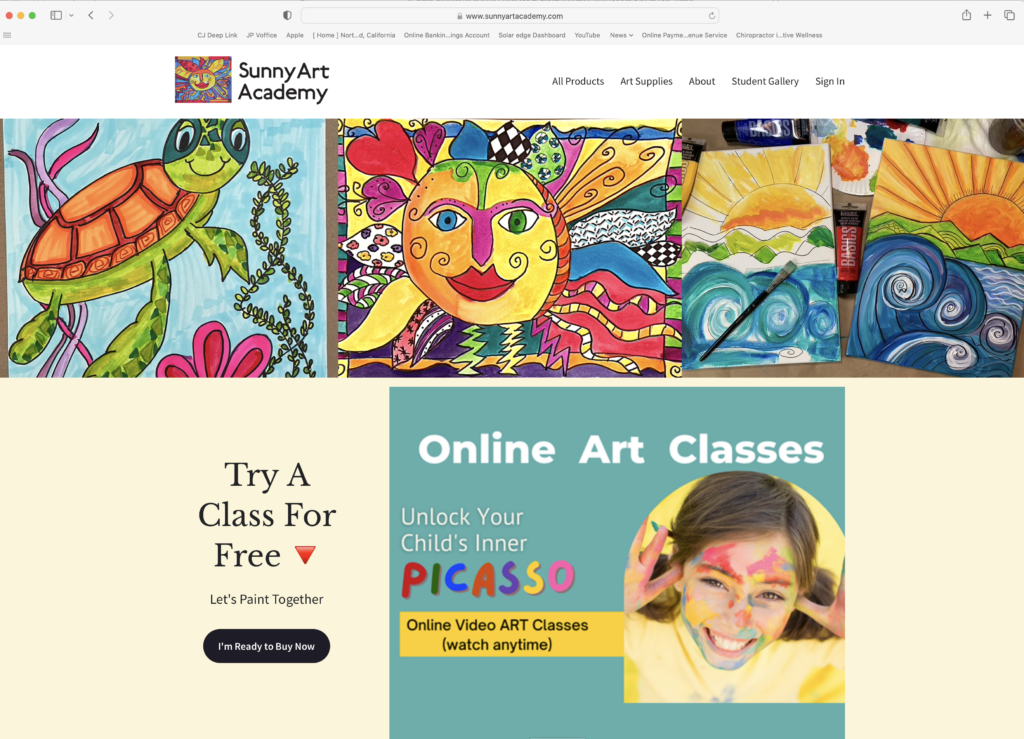 I have combined all of my children's, teen, and adult classes, including how to draw, paint in acrylic and watercolor. They are combined on one platform, so no matter what age you are, you can learn to draw, paint, create, and take it to the next level. Isn't that cool? 😎

Right now, there are 26 classes ready to go. I will be adding classes every week. The classes range from 20 minutes to 3 hours depending on the subject or medium.

The classes are 🌈 color-coded, blue for 🔵 beginner, yellow for 🟠 intermediate, and red for 🔴 advanced.

The classes are divided into those categories because I have had teens and adults take some of the beginner drawing classes because, after all, you've gotta start somewhere. The classes have also been categorized by medium, like watercolor, drawing, acrylic, and more.