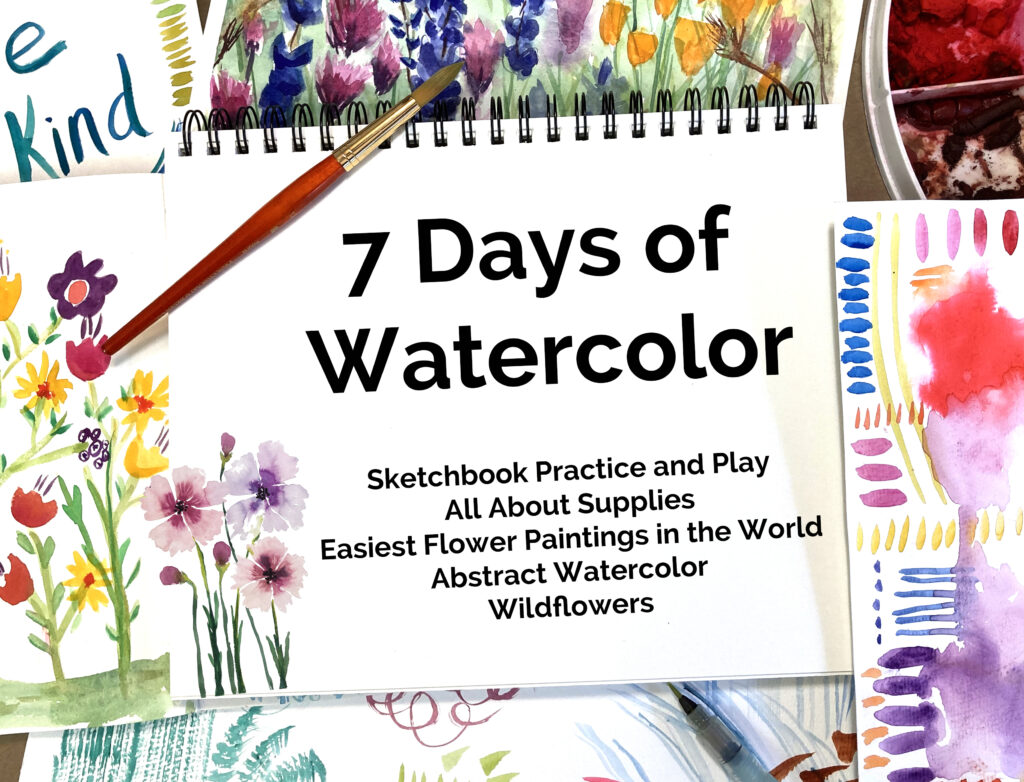 7 Days Of Watercolor Class Mini Course
Finish in 7 days or seven weeks. This class is an on-demand online video journey.
Over 4 hours of step-by-step video directions. The 7 days of watercolor will offer all kinds of information for beginners and fun engaging content for those of you who have been painting for a while. I am using an on-demand online video platform. This class is good for more mature students, middle school, high school and adults.
We start very basic in a sketchbook, move to abstract mark making and on the last day create a more advanced wildflower painting.
I don't know about you, but I love to play in the water.
Learn how to use brushes, paint, and water to create any type of art you want to create.This class is for those who want to relax and have fun and for those who are beginners and want to know the basics.
My Private Scream Journal
My Self-guided Journal of Exercises, Writing Prompts, and Coloring Pages is finally finished.
Do you like cats? You will love this cat guided journal.
Join me and the cats on a journey through a guided journal "My Private Scream Journal." The journal is an interactive self-guided journal of exercises, writing prompts, and coloring pages. I have also included pages for drawing and coloring.
Scream out your frustration, clean out your brain, reflect and grow.
The Private Scream Journal is an 86 page 8×10 downloadable PDF file. Only $5.99.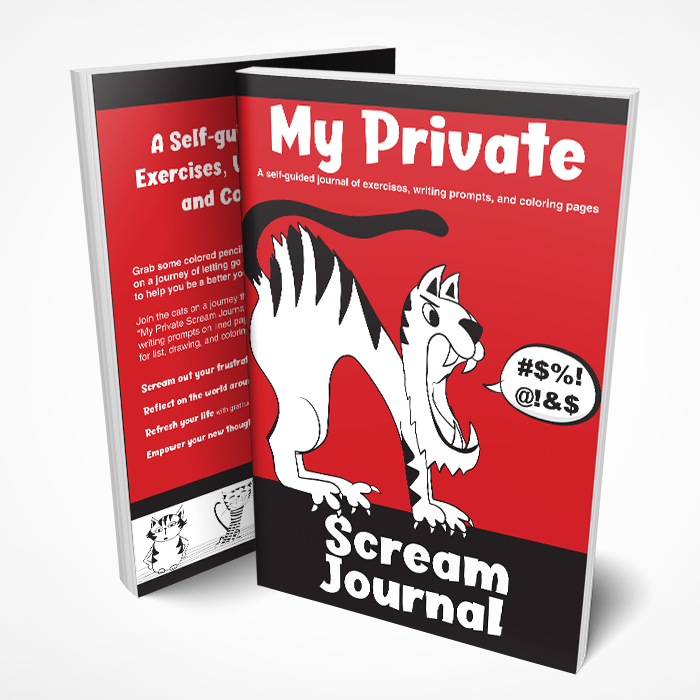 If you want a 6×9 printed copy,
Buy on Amazon Today for $7.99.
Christian Art Lessons were created to help art teachers, homeschooling parents, PTA parents who need some help with art lesson plans. Art can enrich a classroom or a homeschooling program. My art lessons come with a materials list, learning objectives, examples and easy-to-follow step-by-step instructions. I have taught art classes in public schools, private schools, art galleries and in my private studio.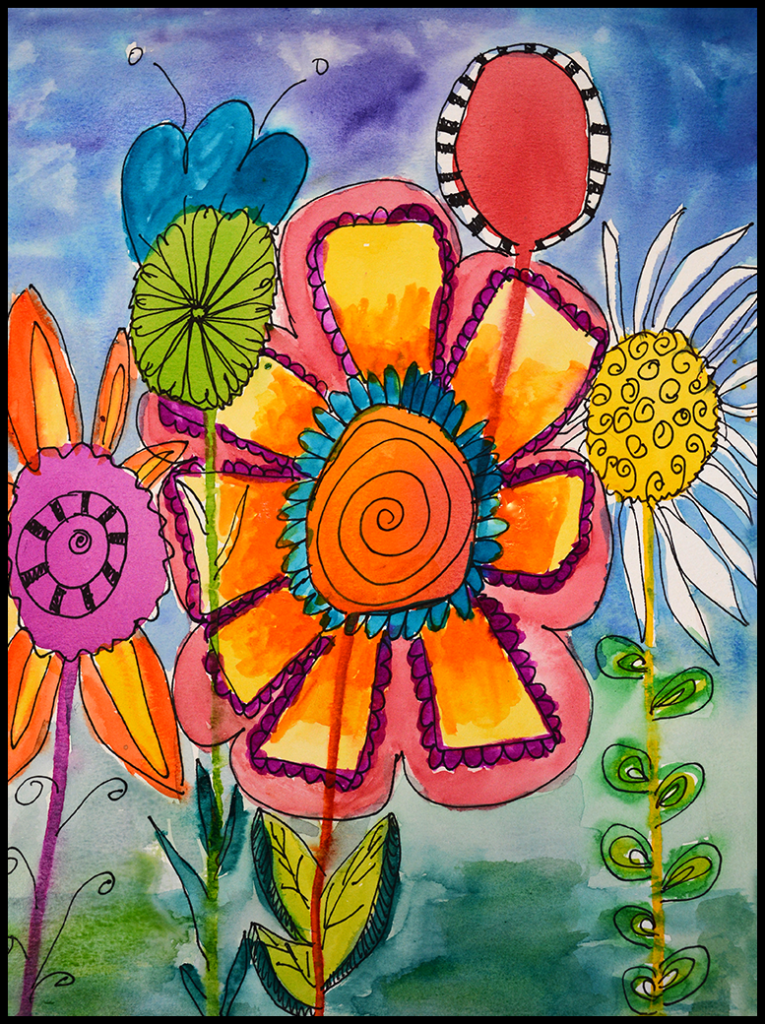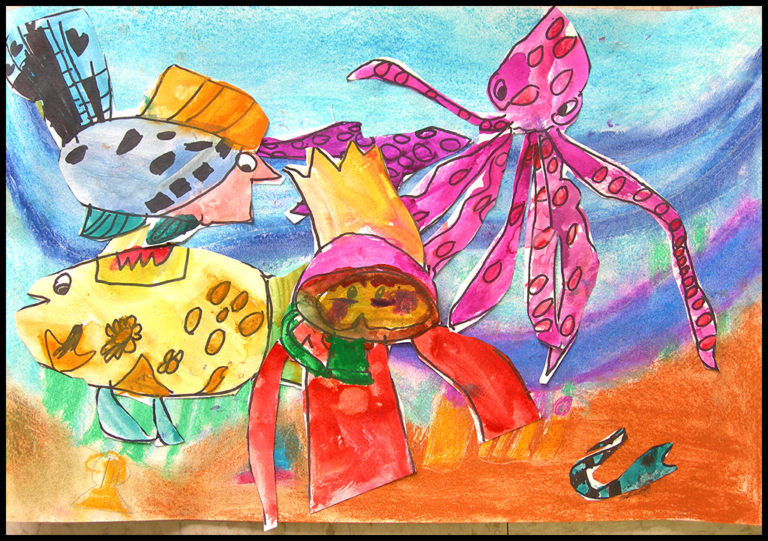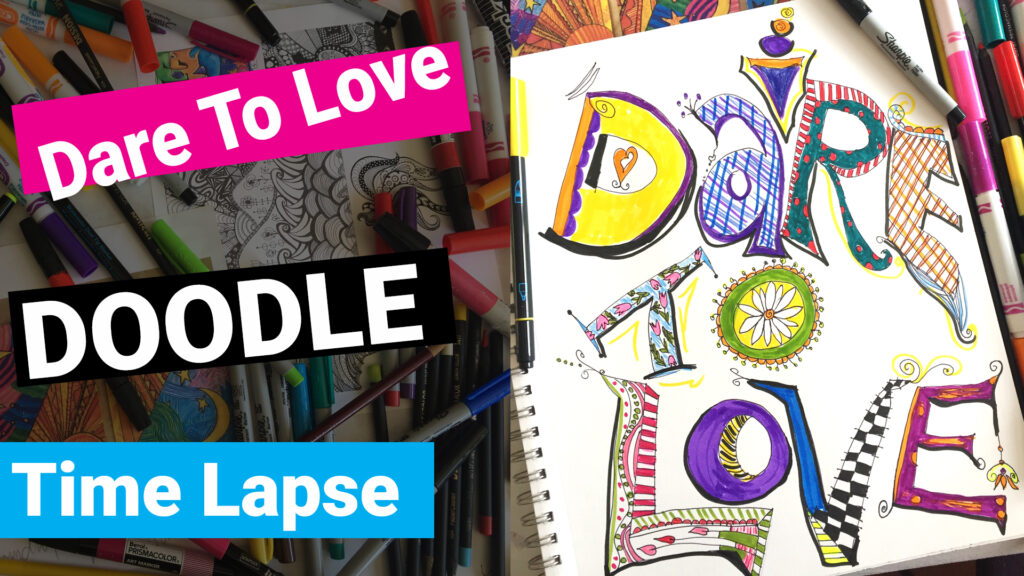 Do you like time lapse videos?? Here is a video with Graffiti Hand Lettering words Dare to Love. Watch The Video Now Doodle art videos for beginners with color markers. Just Start! Find a saying and just start by writing in pencil the saying. Next step is to create a fun outline of the words
Read More »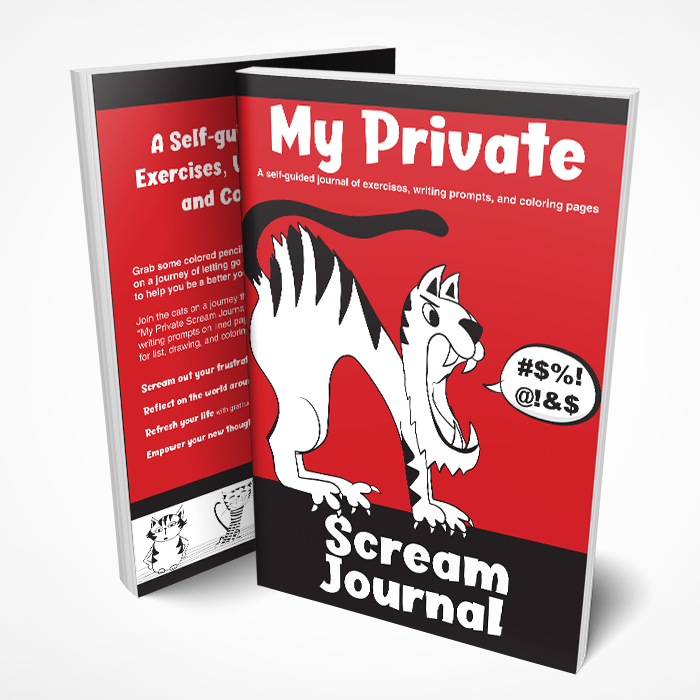 Why did I create "My Private Scream Journal?" For some of you, you know I walked away from my corporate website and graphic design business to pursue my life long dream to be a full-time writer, illustrator, and surface designer. Many of you also know me as an art teacher, and yes, I still teach
Read More »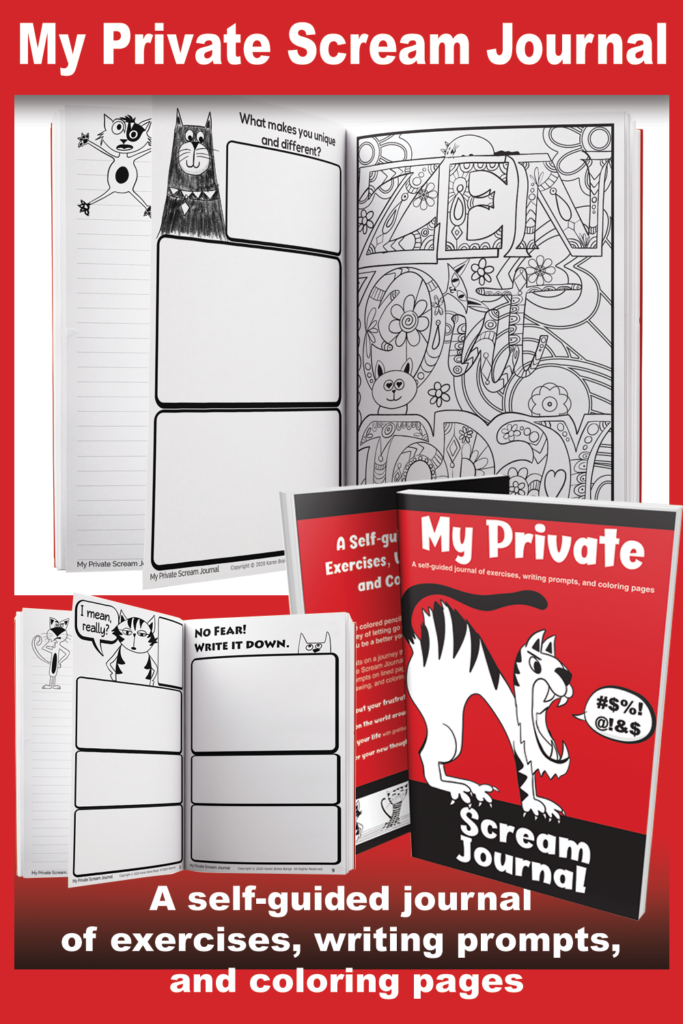 Sometimes, don't you feel like you just want to scream? I know I do. "My Private Scream Journal" was created for you to scream, rant, and complain. Get "it," whatever "it" is, out of your mind and body. This practice of writing down everything is very healing. Writing can help you find a way to
Read More »