How to draw An Easter Basket with Markers – Unlock Your Creative Side!
You can watch the How To video Here
Let's draw an Easter Basket and fill it with eggs. We need to decorate the eggs with patterns and Zentangle Then color with markers. Today we are learning step-by-step. We will be using markers. This is a great art lesson for homeschool or classroom project.
Learn how to draw an Easter basket in this simple and easy tutorial. With just a few simple steps, you'll be able to create a beautiful basket filled with eggs! This Easter tutorial is perfect for beginners who want to learn how to draw an Easter basket.
It's easy to follow and doesn't require any special skills or knowledge. If you're ready to learn how to draw an Easter basket, then start your journey with this tutorial!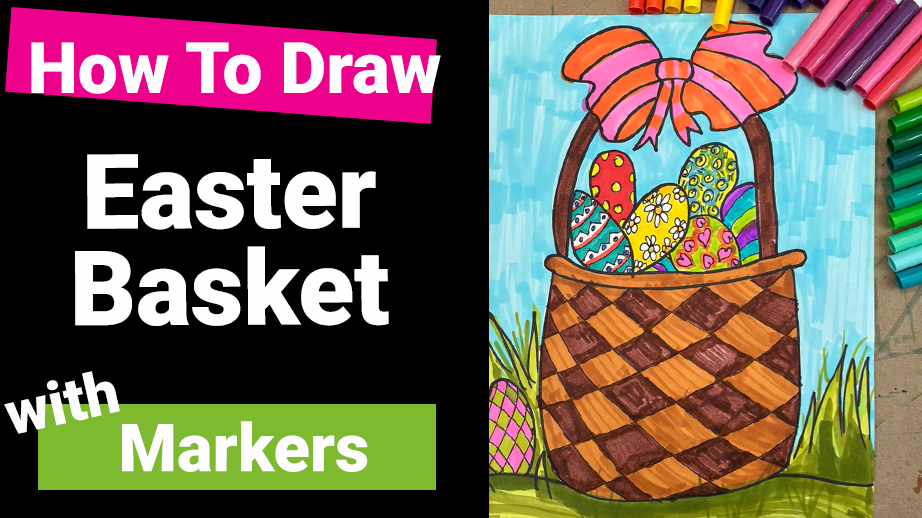 F O L L O W
— instagram: @Christianartlessons
— facebook: https://www.facebook.com/christianartlessons
business inquires: Christianartlessons@gmail.com
Crayola Markers
Bianyo Alcohol Markers
Dual Tip Art Marker Pens Fine Point Journal Pens & Colored Brush tip
https://amzn.to/3zogOpo Tombow markers https://amzn.to/3iBlJg8