This 17 page booklet has teaching tips, examples, step-by-step painting, and drawing instructions. Also a creative writing pages.
This lesson also includes:
Common Core Creative brainstorm and writing worksheets
2 Writing pages for K-2nd and 3rd-5th
Rubric
Short history of Santa and his reindeer
Reindeer coloring page for Kindergarten
Practice drawing sheets
Grades K-5th
1-2 day project (45 minutes a day)
Learning Objectives
• Experimental use of mixed media
• Learn how to draw a reindeer
• Use lines to draw shapes
• Creative writing project for K-2nd
• Creative writing project for 3rd-5th
Materials
• 9" x 12" or larger white watercolor paper, construction paper, or tag board
• Fine-point black permanent markers
• Washable colored markers
• Watercolor paint
• Brushes
• Pencil and eraser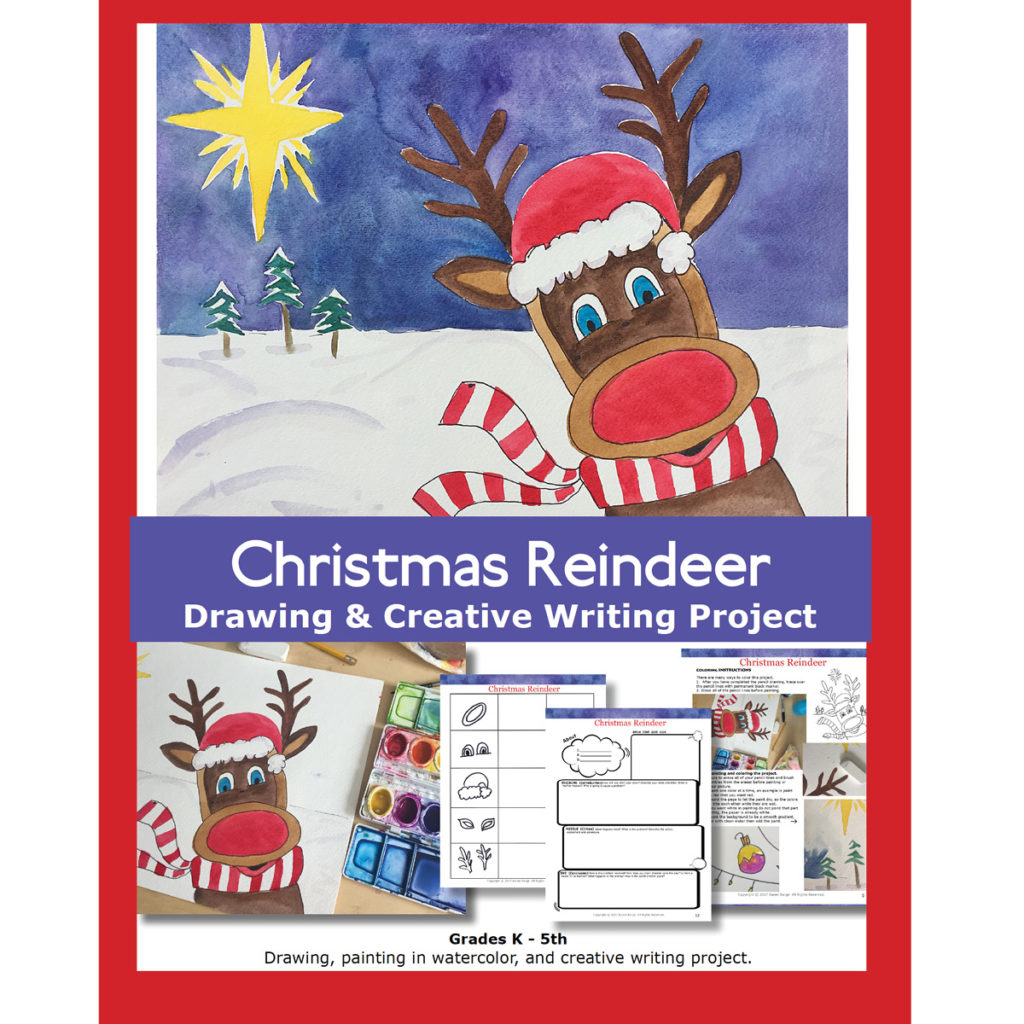 • On page 8, I have provided a page for Kindergarten through 2nd-grade students to tell their stories.
• On page 9, I have provided a brainstorming page to help the students create their stories. Make sure each story has a beginning, middle, and end of the story.
• On page 10, I have provided a page to start the story.