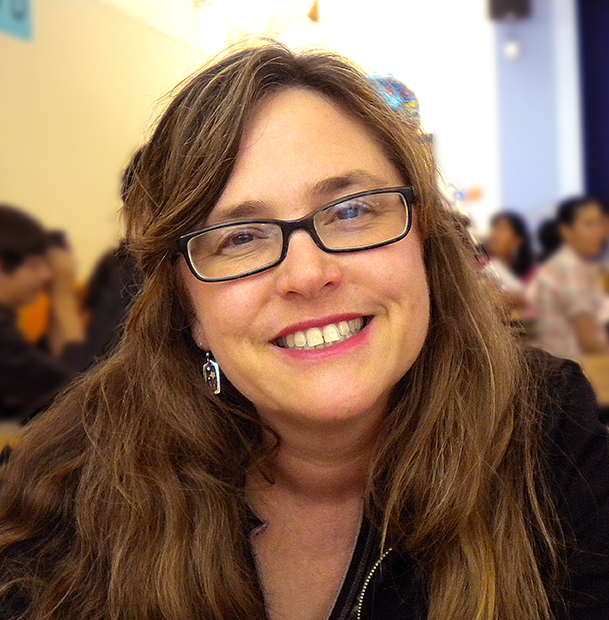 Karen is a native Texan born and raised in Dallas, now living in southern California. Karen was first interested in art when she was accepted into an honors art class at the age of 13. She has been creating art non-stop since then. Karen received a Bachelors of Fine Arts Degree from The University of North Texas in 1987 with a concentration in Advertising. In 1986 she spent a summer studying abroad at American College of Switzerland. After working for three years for a packaging company in Dallas, she went back to school and got a degree in Computer Graphics in Multimedia at the Apple Regional Multimedia Center in Plano, Texas.
Karen moved to California in 1992 to be a graphic designer in the video game industry. She worked for GTE/Verizon for 9 years. From 2003 to 2009, Karen had her own graphic design corporation.
Along the way, she taught a variety of art classes for ages 4 to 85. Her first teaching experience was right out of college teaching summer art camps at a Montessori school in Texas. Karen's California classes started at the Vista Art Foundation's Gallery 204 in Vista. She created her own curriculum for the classes at the Gallery. When the Gallery closed she found teaching positions at several Montessori and Catholic schools.
"I love teaching art. Painting and drawing are so much fun. I want everyone to experience the excitement of creating a piece of art. It is extremely fulfilling when a student says, "This is the best art camp I have ever been in!" I also love it when one of my students runs up to me at an art store and gives me a big hug, then their parents ask me for advice on paints and brushes." –Karen
"Realizing that the arts allow for pure excitement and true expression, I want to be the one to enrich the lives of children and adults through the arts. If you would like to learn more about me, please visit my fine art website at KarenBrake.com." -Karen