7 Days of Watercolor Painting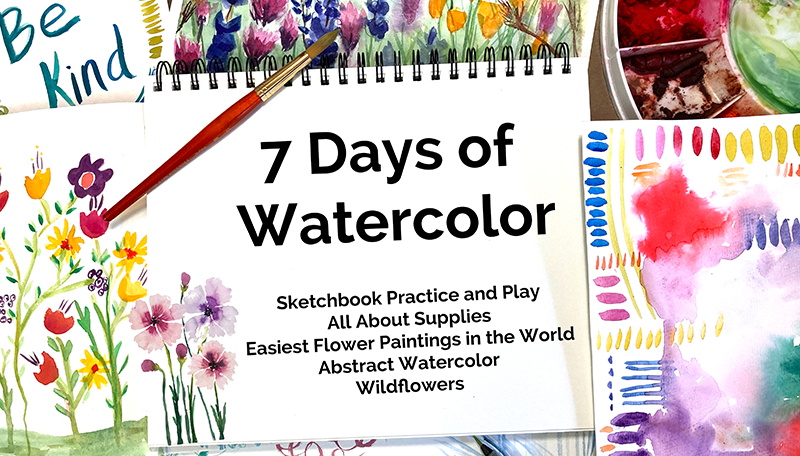 Come paint with me!
Only for $27.00 USD
The class is an on-demand class. Learn fast or slow. Finish in 7 days or seven weeks. The main thing is to have FUN. Once you sign up, you can take the class anytime. There are over 4 hours of instruction and fun.
All of the classes will be available for 2 months after purchase and ALL classes will be removed  by May, 16 2022.
Have you thought?
"I can't paint or draw." — I've got news for you. – OH, YES, You can learn to paint and draw!
Have you thought?
"How in the world do you get started?" — I can help you get started today.
Have you thought?
Or, "I don't have any talent!" —
And – YES— You do have talent. Anyone can learn to paint and draw if you have the desire to do so.
Grab your supplies. It would be best if you had watercolor paper, paint, and a few brushes for the first day.
I don't know if you are like me. When I get new art supplies, I just want to jump right in. So that is what we are going to do on the first day, paint our first abstract painting. Practice and play in a multi-media sketchbook. I paint almost every day, do you?